Step-by-step account registration directions with CAROL.
You can register your account at i.carolbike.com.
Please note: All users, including commercial users, must register their accounts with this process.


Press 'Register' and follow then follow the on-screen instructions.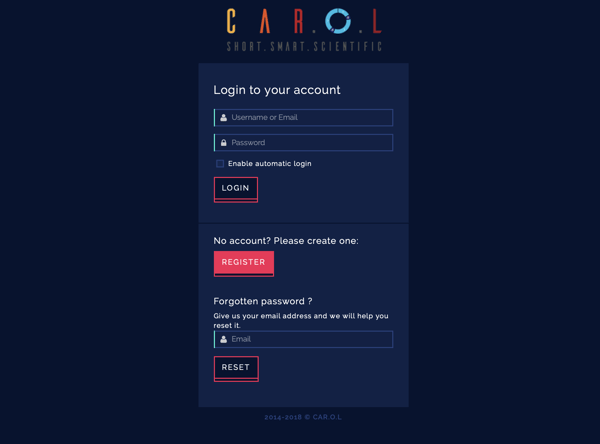 Enter your email when prompted.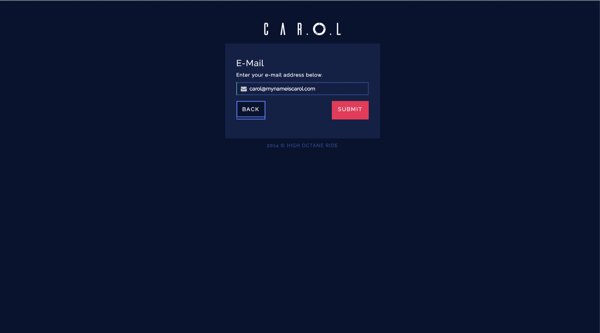 You must answer a short health questionnaire and provide a few personal details.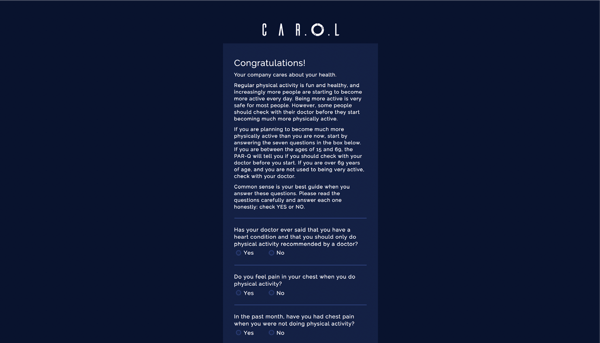 Tip 1: Choose a short username and password! You will need it to login to your CAROL bike and other devices.
Tip 2: You can click "convert" to change the height and weight metrics from metric to imperial.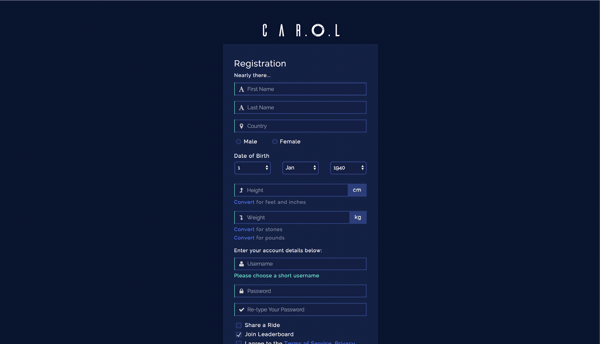 You will be sent an email verification link to the email address provided. Please click on the link included in that email to verify your account. Please check your email junk folder if you do not see it after a few minutes!
You will not be able to ride your CAROL bike until you have completed the email verification!

Once you have verified your account, you can login to your CAROL bike and start riding!


You can watch this short video tutorial that will guide you through each step, here.